Release Highlights
User Experience
We now support embedding Dashboards, Charts, and Datasets. This allows us to do things like directly embed Looker / Tableau / Mode / Redash Looks, Dashboards, Explores into the Dataset pages themselves.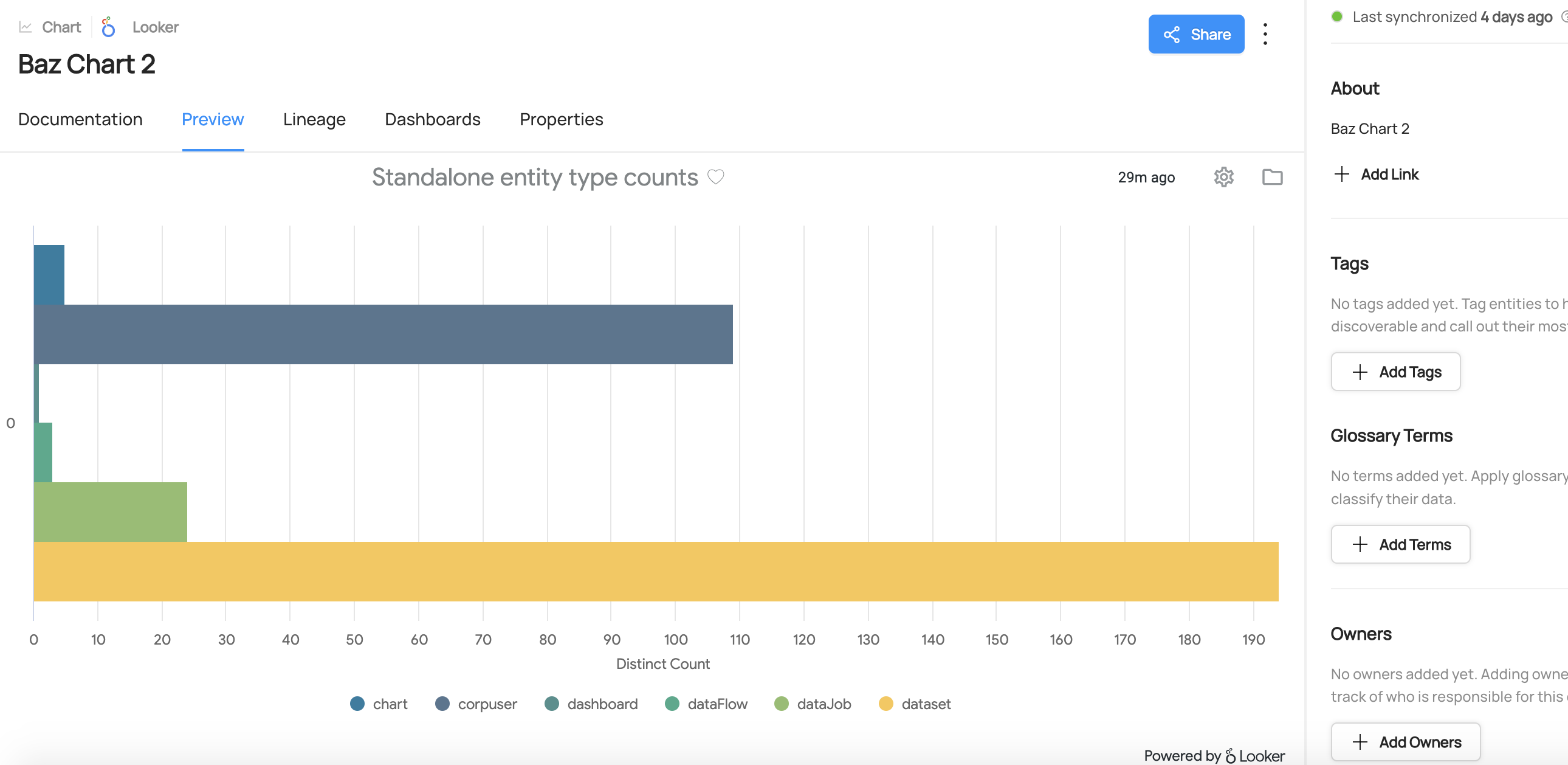 [Experimental] You can now customize the number of queries displayed on the Query tab of a Dataset entity
Improved error messaging for bulk editing via the UI
Metadata Ingestion
Update to data profiling to allow configurable number of sample values to be returned
Postgres ingestion now supports emitting lineage edges for Views - shoutout to @LucasRoesler for the contribution!
Snowflake ingestion now supports extracting tags - shoutout to @frsann for the contribution!
Vertica ingestion now supports projections and lineage- thanks for the contribution, @vishalkSimplify!
Glue ingestion now emits an s3 lineage edge when data was written with an s3a/s3n client - thanks for the contribution, @danielli-ziprecruiter!
Developer Experience
Fixes quickstart/docker compose issues for M1 machines
Improvements in reliability and performance of the Restli Service endpoints for ingestion:

Scale Restli Service thread pool based on CPU
Add retry (exp backoff) to Restli Entity Client
MCE no longer relies on GMS for Restli service
Converted Restli Service from standalone servlet to Spring injectable
Docker build externalized (significantly faster on m1, <7 minute build times, based on this)
Frontend asset generation refactor (causing tests to fail intermittently)
What's Changed
New Contributors
Full Changelog: v0.9.5...v0.9.6
What's Changed
New Contributors
Full Changelog: v0.9.5...v0.9.6