It's time to release AdGuard v3.5 for Android. We took our time with this one: tested two betas and expanded the changelog. What's in there? Introduced compatibility mode with AdGuard VPN for Android, updated CoreLibs and a load-truck of fixed bugs.
[Enhancement] Compatibility Mode with AdGuard VPN for Android app #3441
Since AdGuard VPN for Android was first introduced, there was already a way to make it work along with AdGuard ad blocker. But to make the two apps coexist in peace, you were required to jump through some hoops. Anyone who went ahead and did the thing 100% has been waiting for a proper integration ever since — and we oblige.
The best kind of compatibility is when you install two apps and they just start working together. We did exactly that. Presuming you already have AdGuard ad blocker installed, just download AdGuard VPN from Google Play Store (you can get there right from the ad blocker app, there's a new item in General Settings menu).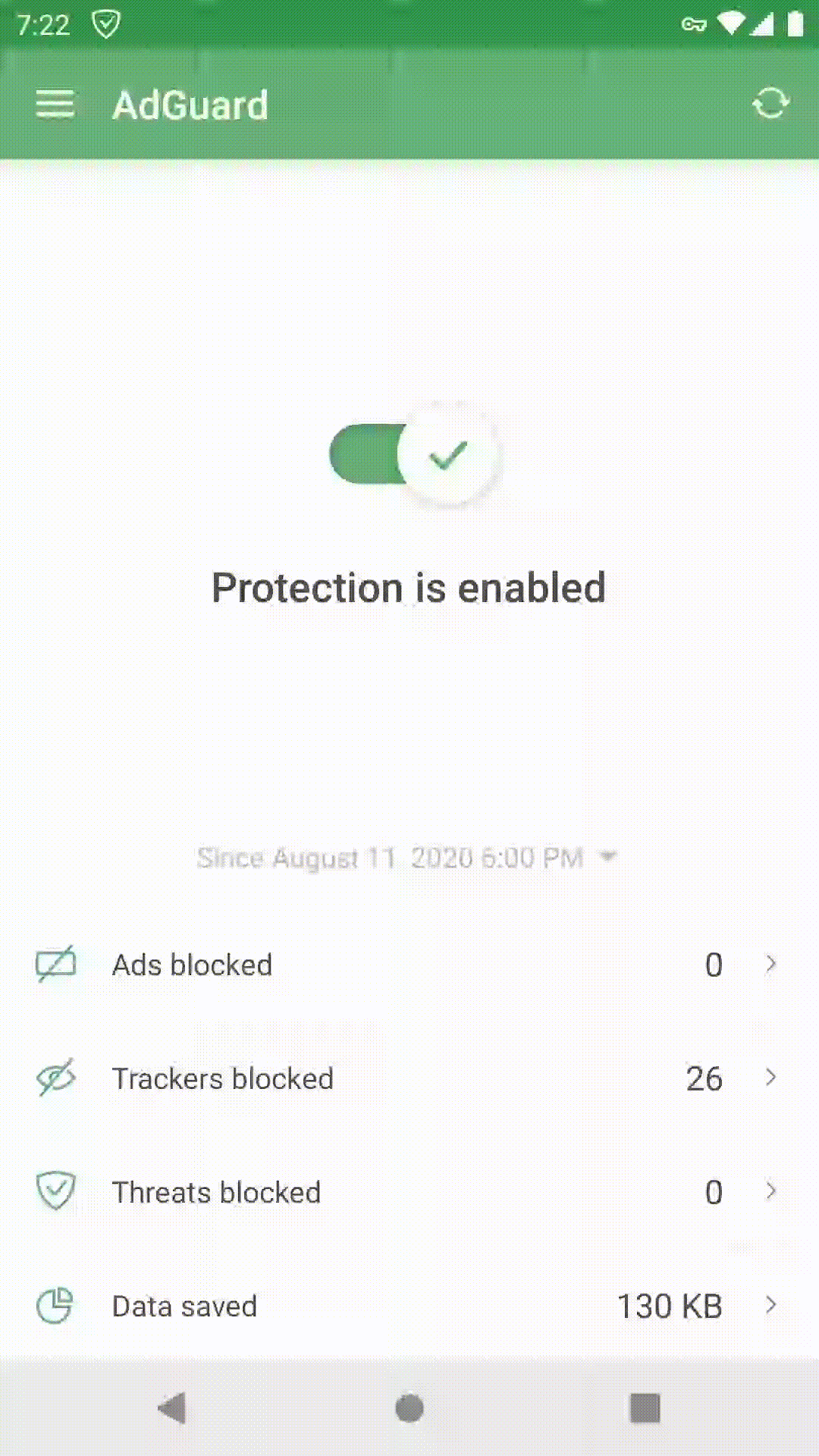 Both apps will detect each other and do everything that's needed for smooth joint work. All that will be left for you is to enjoy both ad-free Internet and all the benefits of a VPN. By the way, it works the other way around just as well: install AdGuard ad blocker on top of an already-running AdGuard VPN and you're good.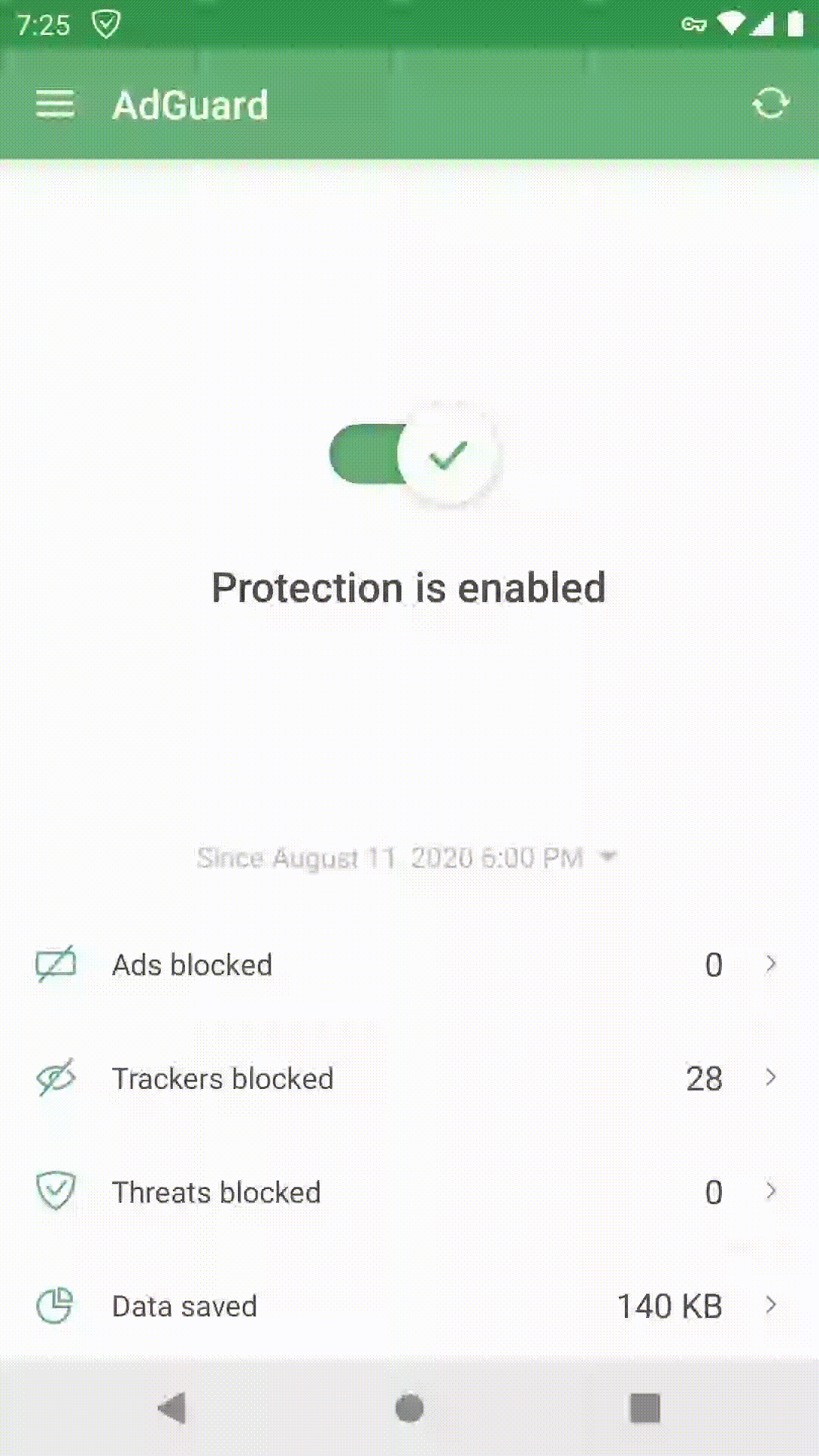 If you'd like to disable Compatibility Mode for any reason, it's very simple to do so from AdGuard ad blocker settings, just toggle the switch. Additionally, you can add AdGuard ad blocker and AdGuard VPN tiles to your device's notification bar and toggle them in one tap at your own will — thanks to Compatibility Mode the configuration will change immediately and silently.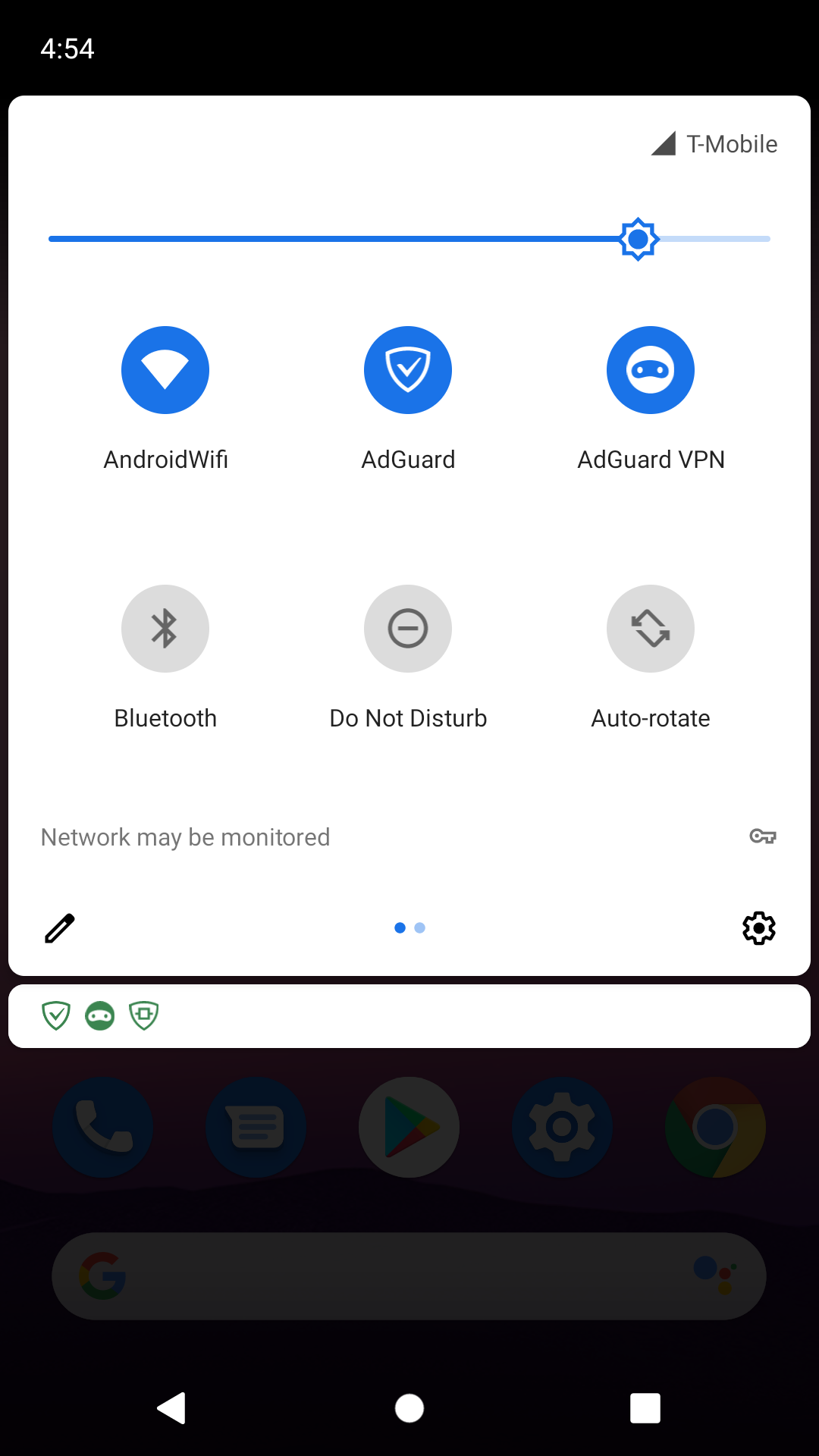 Changelog
DnsLibs
[Enhancement] Added support for comments at the end of line in hosts rules #75

[Fixed] LDNS logging #73

[Other] Added upstreams sorting by RTT #39

Corelibs